To promote education and appreciate of Utah Lake, the June Sucker Recovery Implementation Program holds events and activities throughout the year. Events on the horizon for 2021 include:
June Sucker Spawning 5K Run
Provo Delta Events
June Sucker Spawning Watch
Please check back to our website or our social media channels for the latest information on events.
Utah Lake Festival
NOTE: The 2020 Utah Lake Festival was cancelled but plans to return next year.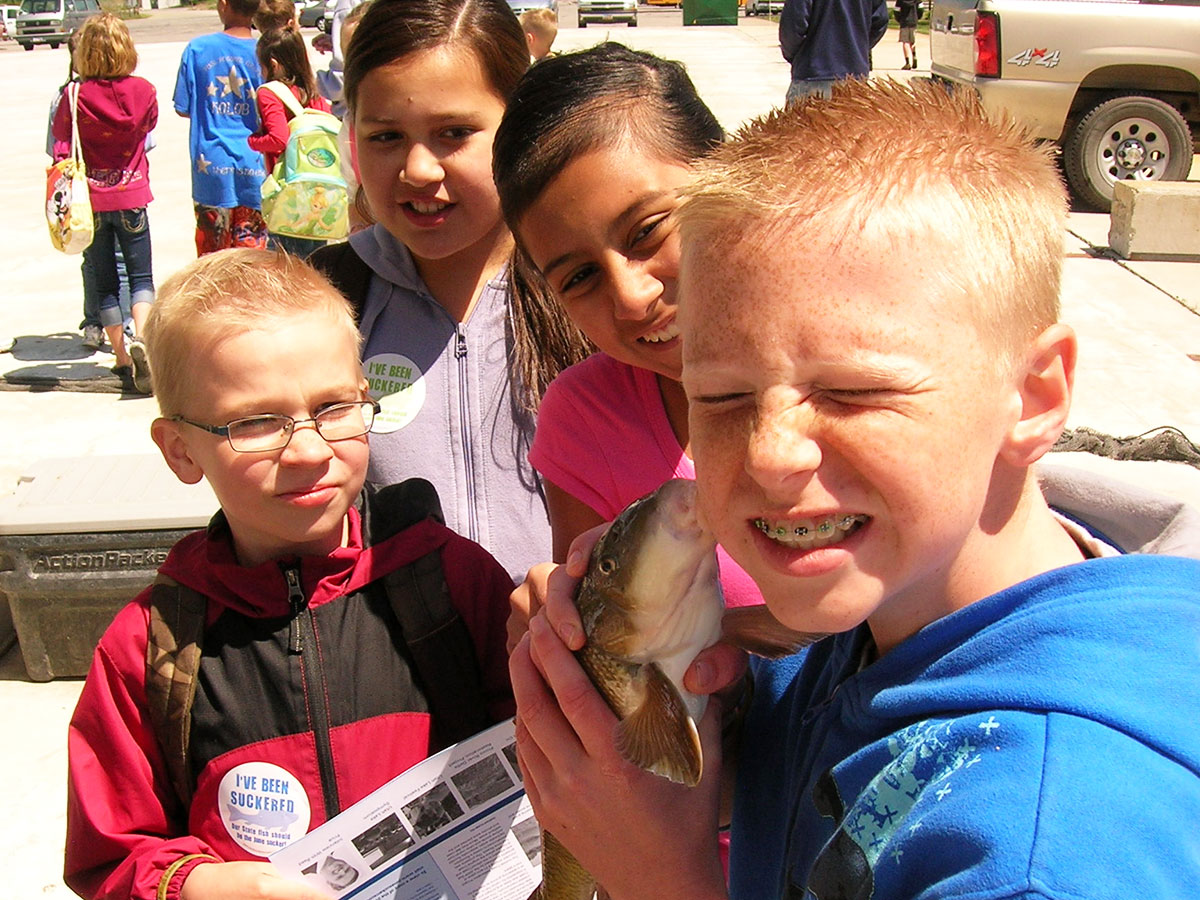 The Utah Lake Festival, now in its 10th year, has become a "can't miss" annual tradition for many Utah County residents. Every year families visit the park on the first Saturday of June to celebrate Utah Lake, learn about its unique ecosystem, and enjoy the many recreational amenities it has to offer.
The festival is sponsored by the Utah Lake Commission, a group comprised of local government officials and state agency leaders, the June Sucker Recover Implementation Program (JSRIP), Utah Lake State Park, and various other organizations who work together to improve Utah Lake.
At past festivals, free boat rides sponsored by the Utah Lake Commission and the Bonneville School of Sailing and Seamanship have been one of the most popular activities. Salt Lake County Fish & Game Association has provided free fishing lessons, equipment rentals, and bait so people can enjoy Free Fishing Day, another huge draw for attendees. Other popular activities have included hay rides around the marina, the boat show, and Living Planet Aquarium's June sucker fish tank.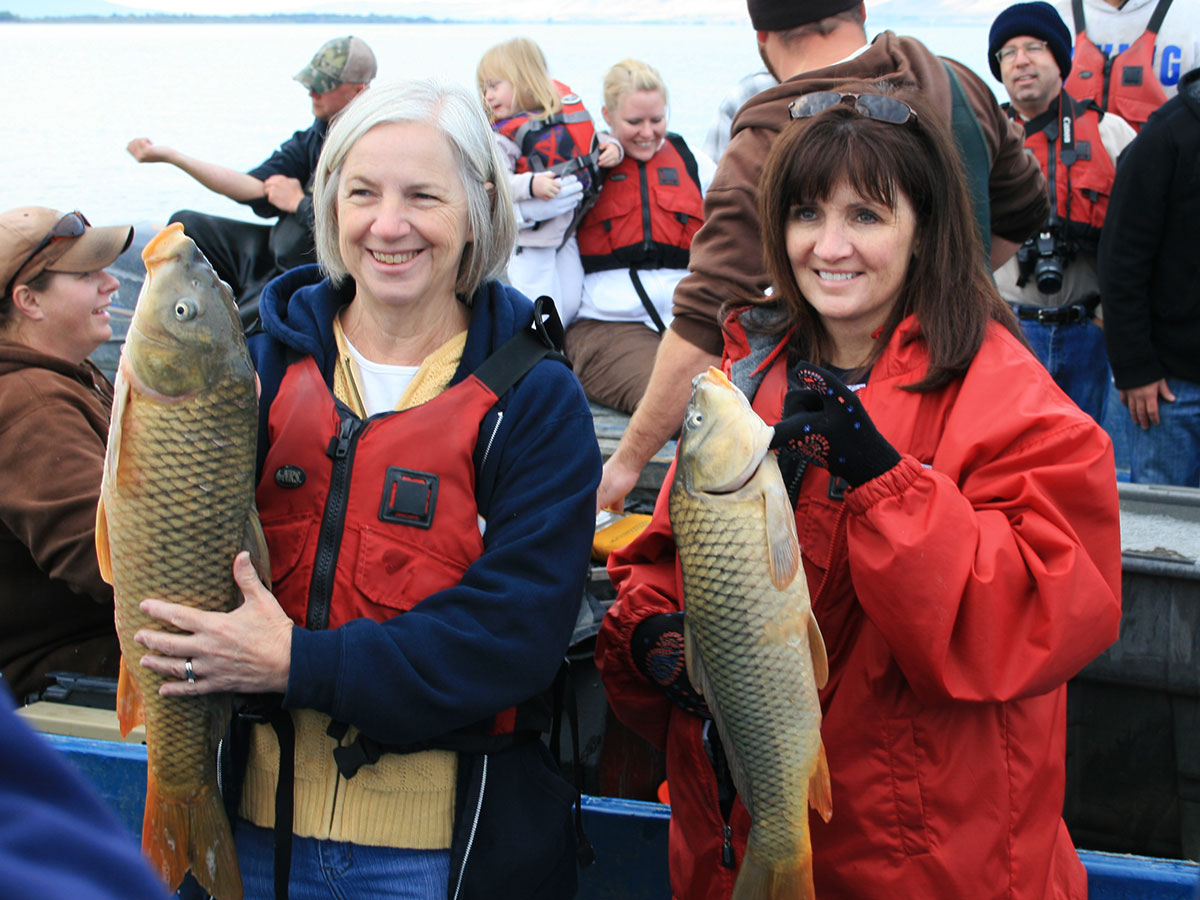 The newest addition to the festival has been the improved sandy beaches along the West Jetty. With new sand, the JSRIP commissioned a giant sand sculpture of a June sucker fish that was the most photographed element at that year's event. In addition to the sand sculpture, piles of sand brought in for the festival have provided hours of entertainment for kids building sand sculptures of their own. Many people just enjoy sunbathing on the sand and wading in the lake. Although the festival comes and goes every year, the sand has remained for people to enjoy.